Nail Polish Promotional site - Shine
Beauty & Spa | 0 views | 2 downloads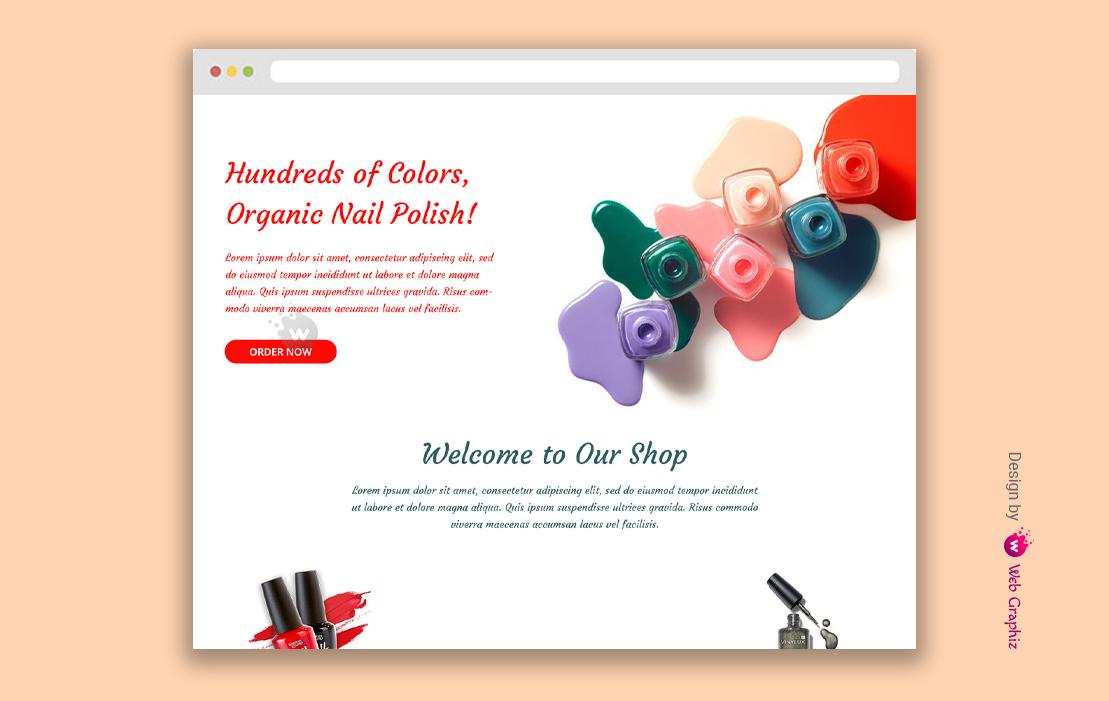 File Type: PSD
---
WebGraphiz License

Free for personal and commercial purpose with attribution. Check Our License Agreement.
Layout: Desktop
Browser Support: All
Shine - the nail polish promotional web page template for a promoting nail polish online. It is modern, beautiful and elegant website theme. We followed modern design pattern to build this nail polish promotional web template. It is clean and simple, and looks great on desktop.
---